Surf Weasel - STRAIGHT OUTTA NEW MALDEN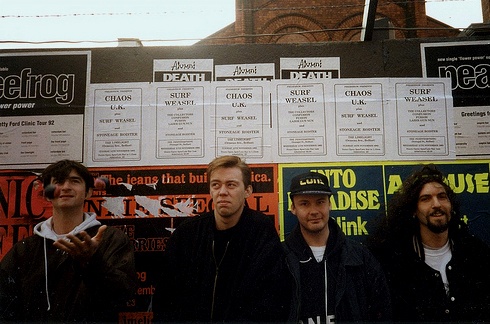 Surf Weasel existed from 1990 until 1993 - in fact they never really split up. Things just conspired to make rehearsals harder. Simple things such as girlfriends, Pablo moving to Argentina etc!

Surf Weasel were, are and always will be:

James Jenkins - Guitar, Chris Nash - Bass
Steve Cotton - vocals, Pablo Videla - Drums
Seamus D'arcy and Mike Lapworth - Roadies!

On these pages you can check out the lyrics, see the lovely tour photos and
eventually download some tunes.

Enjoy, whatever.