Feltham Station
Feltham Station in West London dates back to Victorian times and was originally built in 1848 by the Windsor Staines and South Western Railway.

Maybe somewhat uniquely Feltham Station still has three entrances in place all of which have at one time been the main route onto the platforms. The top photo in this series shows the oldest station building on the West bound side which is still in use today but now plays a secondary role to the new East bound station building. The second photo shows the bricked up and now disused entrance that served passengers from before the Second World War through to the 1990's. Elsewhere you can still see where there was another platform / siding in the station now covered in undergrowth.

Today Feltham station is served by South West Trains principally on routes from London Waterloo to Reading and also to Windsor and Eton Riverside.

All recent photographs copyright artofthestate 2012
To order a hi-resolution copy of any of these photos click here (image reference LDN-FELTSTAT-1-5) and state image description.
All colour photographs copyright artofthestate 2012
All black and white photographs - copy is retained by the original owner.
Feltham Station
Previous Feltham station entrance, in use from pre 1945 to the early 1990's.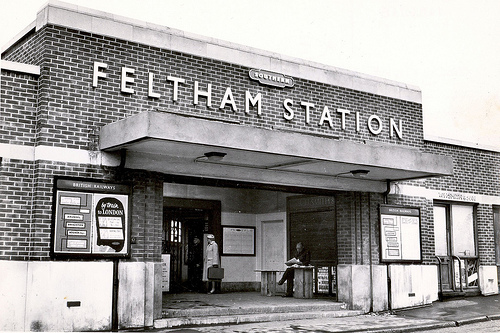 The same entrance in earlier times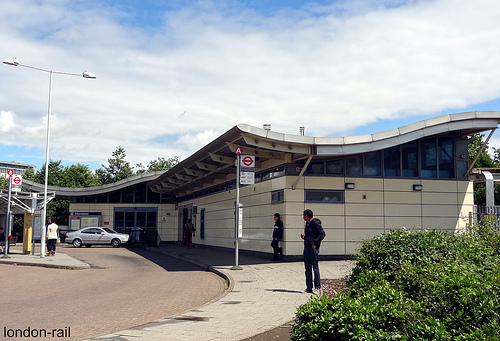 Feltham Station's main entrance today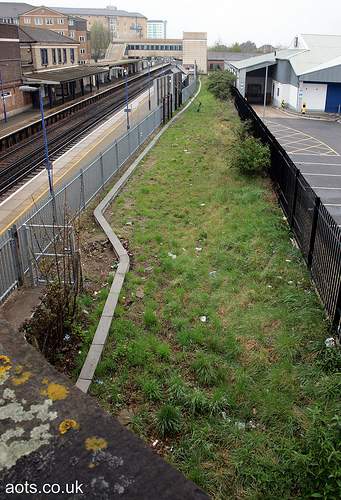 The track may have gone but its still very obvious where the siding platform to the original Feltham station was located.
LONDON RAIL INDEX
London Underground
Brompton Road (disused)
Aldwych (disused)
Waterloo & City Line
Underground Pioneer (150 years)
Boston Manor Signal Box
Art Deco on the Underground
West London Branch lines
Staines to West Drayton
Southall to Brentford
West Drayton to Uxbridge
West Ealing to Greenford
Uxbridge High Street to Denham
Other Railway Relics
Slough to Windsor branch line
Maidenhead Boyne Hill station
Feltham Mashalling Yards
Feltham Station
Feltham Cavalry Tunnel
Richmond - old BR posters
Other London photos